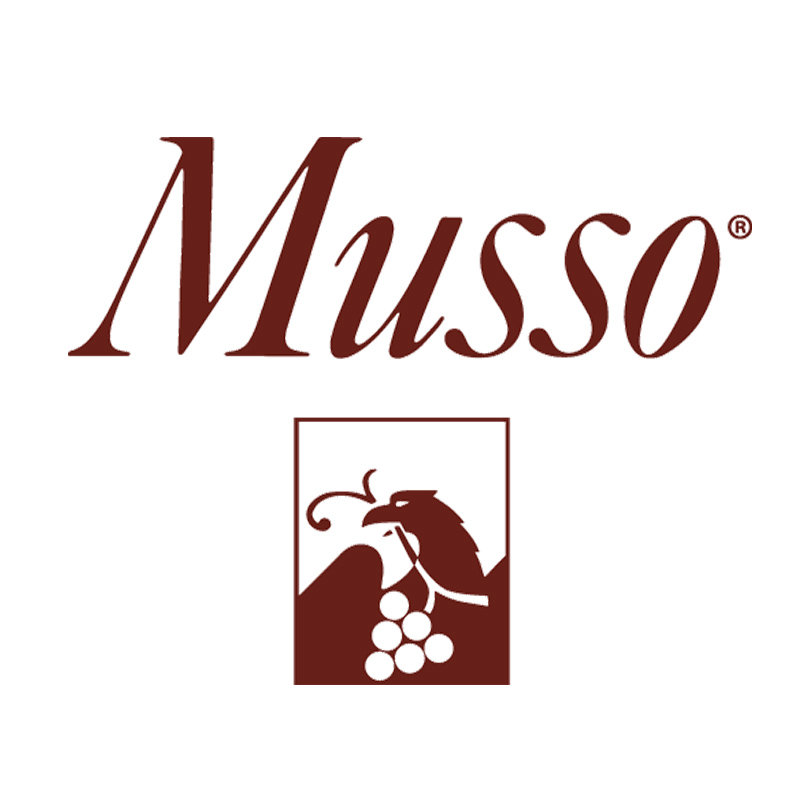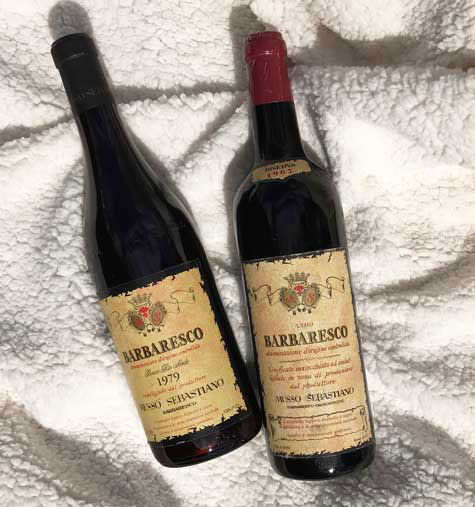 Musso is the absolute top of Barbaresco. Father Valter and son Emanuele Musso run the winery. Despite the enormous status they do with an admirable modesty that at least matches their equally impressive drive. The historic vineyards are connected to those of their world-famous neighbor Gaja. In 2014, their Barbaresco "Pora" was even voted the best Barbaresco of the year ... scored better than Gaja's! The domain was established in 1929, the year of the great depression in Italy. We could certainly not call it an easy start! But that could not prevent slow but steady work towards the absolute top of the region. At first it started only with 2 tiny vineyards in Cavanna and Ronchi, to which later some of the roaring names of Barbaresco were added.

The vineyards of Musso are currently located in 4 of the largest locations in Barbaresco: Pora, Rio Sordo, Ronchi and Cavanna. 
Barbera d'Alba: One of the oldest vineyards in Musso. Located in the 'Cavanna' section. White soils with lots of limestone and layers of clay. Ideal South-West exhibition.
Langhe Pinot Nero: Mainly limestone soil with partially layers of clay compressing the soil. Small vineyard located between the MGA "Pora" and "Rio Sordo". Southwest exposure at 220m high.
Barbaresco Docg Pora: West to South West oriented vineyard at 240-280m altitude. Dominant presence of limestone with an important share of clay. Just like Rio Sordo, one of the vineyards that gives Barbaresco its lofty status.
Barbaresco Docg Rio Sordo: South-West oriented vineyard at a height of 250 to 300 m, dominated by limestone and with a good presence of clay. It gives the wine its nice structure and preservation power. One of the very best vineyards in Barbaresco.

The main star of the winery is the Nebbiolo grape with about 50% of their total vineyard area. The remainder is divided among five other varieties.
The results of the work in the vineyard and in the cellar are about 80,000 bottles of wine per year on average. Barbaresco makes up 40%, a grand red wine with structure and long aging. Three types of Barbaresco are produced: a blend from the union of grapes from different vineyards and two single crus: Pora and Rio Sordo.
Along with the Barbaresco there are Langhe Nebbiolo DOC, a fragrant red wine that can be drunk younger, Barbera d' Alba DOC and Dolcetto d'Alba DOC. 
Every wine and grape is treated with the utmost care and is always an unforgettable experience for every wine passionate.